Key Olympian Signatures & US Olympic Hall Of Fame Autographs
With 119 individual Olympians and Paralympians making up the US Olympic Hall of Fame list - there are also 11 teams,19 special contributors and 5 coaches. The first inductee class of 1983 included Avery Brundage, the 1980 US Olympic Men's Hockey team, Icons such as Jim Thorpe and Johnny Weissmuller, Jesse Owens and Babe Didrikson.
Each athlete has a story, I hope you discovery new stories through these cards.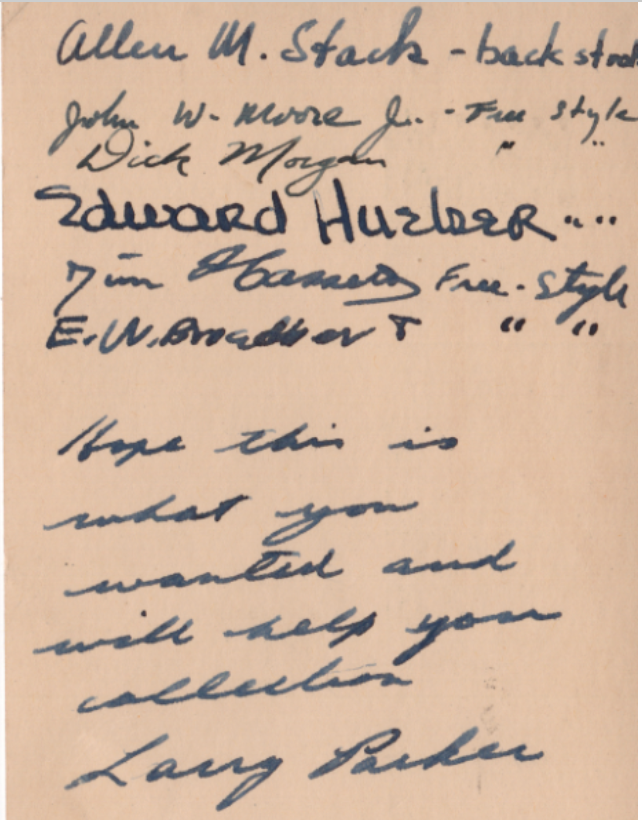 1947 Yale Swimming Team Autographs on Government Postcard 
Signed by ALLAN STACK (Won Gold Medal in 1948 Olympics), JOHN MOORE JR., DICK MORGAN, EDWARD HUELSER, (?), (?) & LARRY PARKER 
Provenance: Originates from the personal collection of Eddie Weems who was the sports coach at Pepperdine University from 1937-1952.